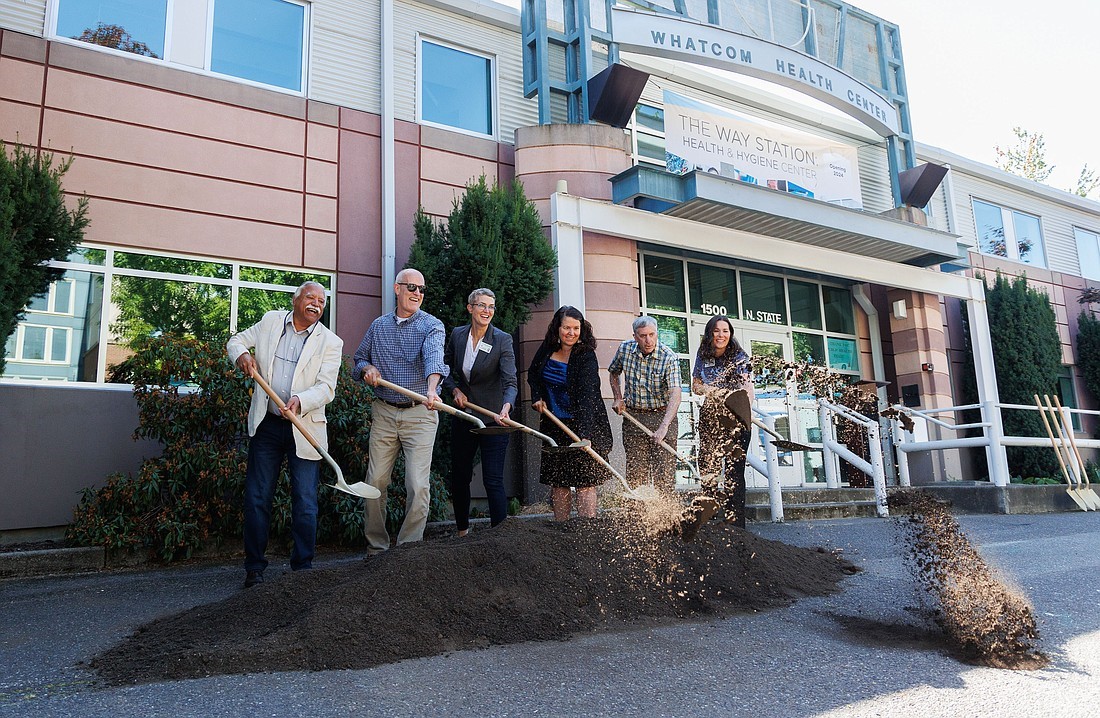 On Friday, August 18th, public officials and community leaders gathered at 1500 N. State Street to take the next step in a project that will provide Bellingham residents with sorely needed health and hygiene services.  
The Way Station is a collaboration between Opportunity Council, Unity Care NW, PeaceHealth, and the Whatcom County Health Department. This health and hygiene facility contains 17 beds and will provide showers, clean and safe restroom facilities, and laundry facilities to people experiencing homelessness. Patients experiencing homelessness who are discharged from the hospital but need somewhere to recover will be referred to the Way Station's medical respite program. 
On Friday, a groundbreaking event for the new center was attended by Whatcom County Executive Satpal Sidhu, U.S. Rep. Rick Larsen, Unity Care NW CEO Jodi Joyce, state Sen. Sharon Shewmake, Opportunity Council Executive Director Greg Winter and PeaceHealth Community Health Director Rachel Lucy.  
The six gathered in front of the building – owned by Whatcom County – that's now being renovated to become the Way Station. Holding golden shovels, they dug into a long pile of dirt and shoveled it into the air, a way to ceremonially mark the start of construction that the community partners hope to complete in the summer of 2024. 
People without stable housing miss out on important tools for hygiene that help maintain their sense of dignity and let them safely heal from medical issues. When the construction on the Way Station building is complete, our Whatcom Homeless Service Center hopes to begin their operation of the respite program and to begin a new journey in addressing these needs. 
To support Whatcom Homeless Service Center and other Opportunity Council programs, please donate online.