In remote East Whatcom communities served by our East Whatcom Regional Resource Center, children in the center's Early Learning programs will be transported emission-free to receive their educations. 
This is thanks to EWRRC Head Start's new electric school bus, unveiled on March 20th at a ribbon-cutting ceremony. The bus came to fruition after three years of work, thanks to its donation by Puget Sound Energy and the work of Javier Flores, previously an Opportunity Council employee. Staff from the Early Learning and Family Services team at Opportunity Council also took part in its planning. 
The reasons behind the presence of the bus are numerous. Children from the most rural of communities can access the early learning crucial to brain development. The stress of planning for transportation to these programs is lifted from families. Eliminating vehicle emissions reduces our carbon footprint and improves air quality where historic air pollution has threatened health. The two-part electrical charging station at the EWRRC is also available to those it serves, powered in part by the solar panels that also power the building.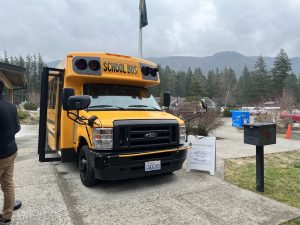 East Whatcom's new electric school bus. Opportunity Council's East Whatcom Regional Resource Center serves rural and isolated communities where residents are often 26 or more miles from services like groceries, childcare and healthcare.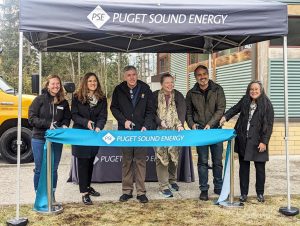 The ribbon-cutting ceremony for East Whatcom's Early Learning electric school bus took place on March 20th.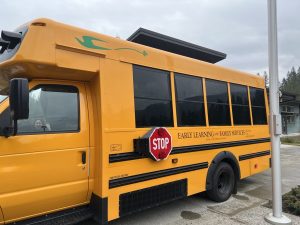 The bus will be charged at the resource center, and will allow children to access the essential need of Early Learning.